Basic (No Temperature Control) Electric Cooling Fan Kit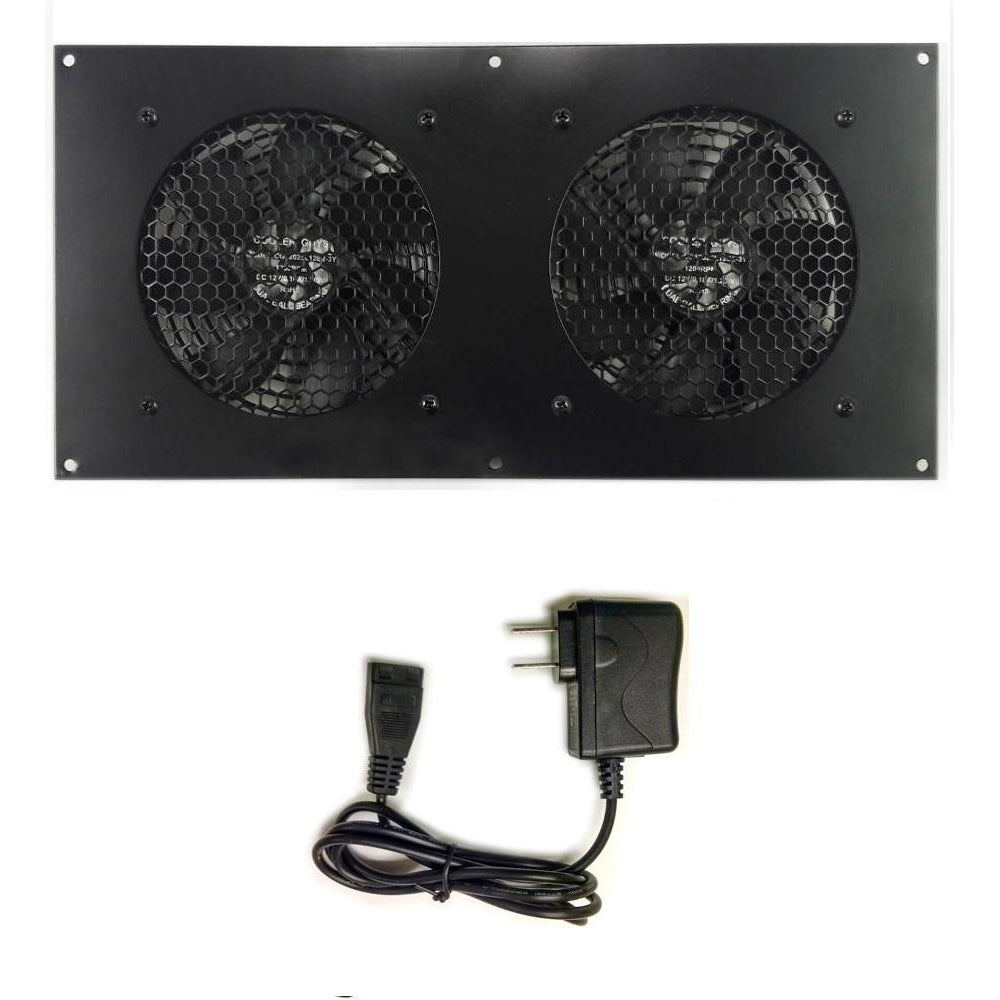 Whether you have a computer, A/V cabinet, multimedia center, aquarium, terrarium, or anything else that needs cooling, maintain the right temperature range with a basic cooling fan kit from Coolerguys. Our wide selection of cooling fan kits means you'll find the right cooling solution for your needs.
One, Two, or Three
Not all cooling jobs are the same. Some require just a little airflow to ensure your electronic components stay cool, while others require a bit more high-power control to maintain an optimal temperature range. That's why we offer basic cooling fan kits in single, dual, and triple fan options.
Depending on how much airflow you require, we have the cooling kit you need to get the job done right.
Easy to Install, Easy to Use
Our basic cooling fan kits are easy to install and easy-to-use. Just plug the fan in and they run! These solutions are recommended if you use a switched outlet or want the fan to run continuously. Because there are no complicated control mechanisms or other confusing components, you're able to simply mount the fan, connect it to power with the included power supply cord, and start cooling.
Intake or Exhaust
These fans can be used to blow inwardly or outwardly, simply mount the fan to the bracket in the desired direction you want the air to flow before installing the assembly and you're good to go.
Keep it Cool
Protect your valuable electronic devices by maintaining proper operating temperature with a cooling fan kit from CoolerGuys. Call or click today to get the perfect fan kit for your next project.