Standard Temperature Controlled Cooling Fan Kit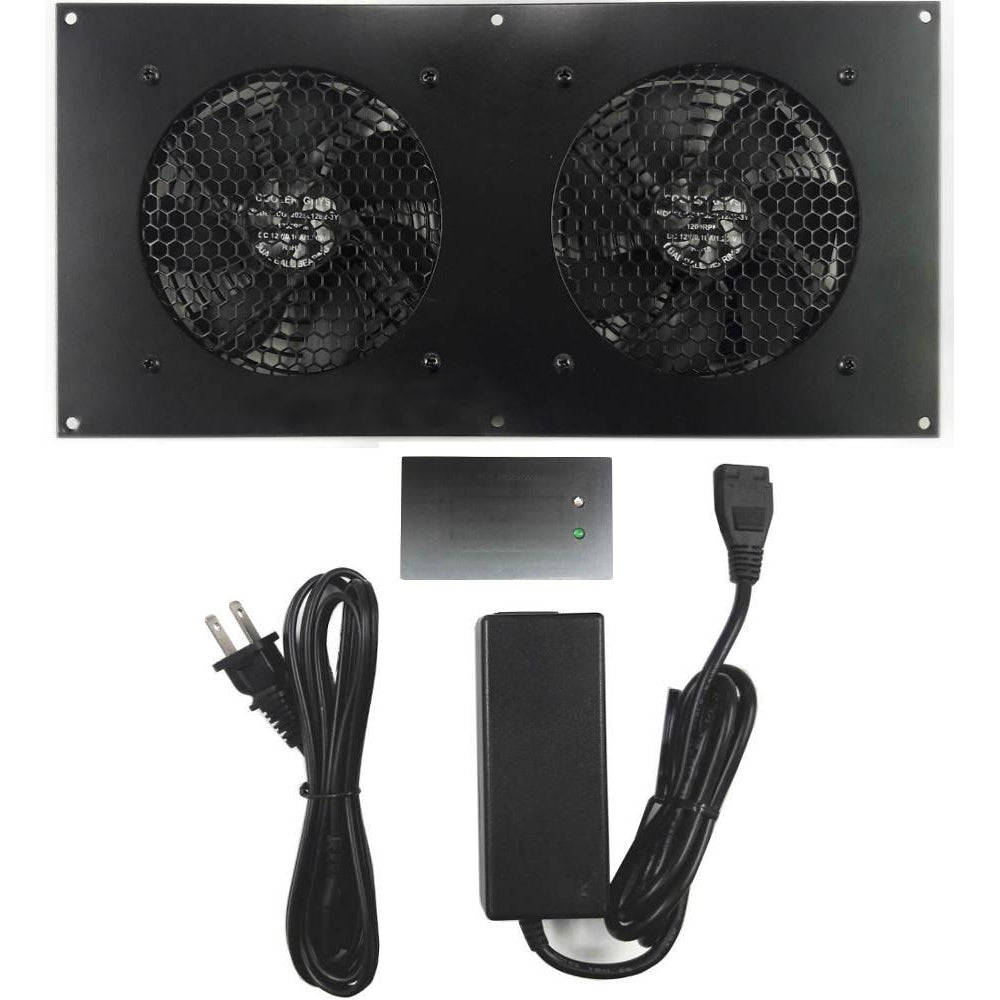 Our standard temperature controlled cooling fan kits will help you maintain the proper temperature of your computer, home theater cabinet, and more. With a wide selection of easy-to-use, easy-to-install fans, we're sure that you'll find the best cooling solution needed for your next project.
Temperature Control
Our temperature controlled fan kits allow you to maintain a specific temperature range for your computer or AV components. With each kit, you'll be able to utilize a handy temperature probe. Simply install this probe where you'd like to monitor and maintain the temperature range.
When the temperature reaches the programmed limit 88F (31C), the fan will activate and cool your components until the temperature falls below 81F (27C). This allows the fans to only operate when they are needed and since it's pre-set you don't need to configure anything, just plug it in and place the thermal probe near the hottest section of component you're trying to cool.
Your Biggest Fan
Our thermostat controlled systems will help to fully optimize the lifetime of your electronics while mitigating needless energy costs. We offer our standard thermostat controlled cooling kits in single, dual, and triple fan options with fan sizes ranging from 80mm to 140mm to fit a wide variety of spacial, airflow, noise, and efficiency requirements. We have cooling consultants on standby--ready to answer any questions and give suggestions for any project.
We pride ourselves in customizing systems for customers when we don't have a standard option that works. Be sure to reach out to us if you have a custom cooling project. We are able to accommodate all sizes.
Cooling Professionals
At Coolerguys, we've been helping people keep their electronics, computers, and devices running smoothly for over 20 years. Our standard temperature controlled cooling fan kits allow you to get the most from your computer or cabinet. So, call or click today to find the perfect cooling fan kit for your next project.