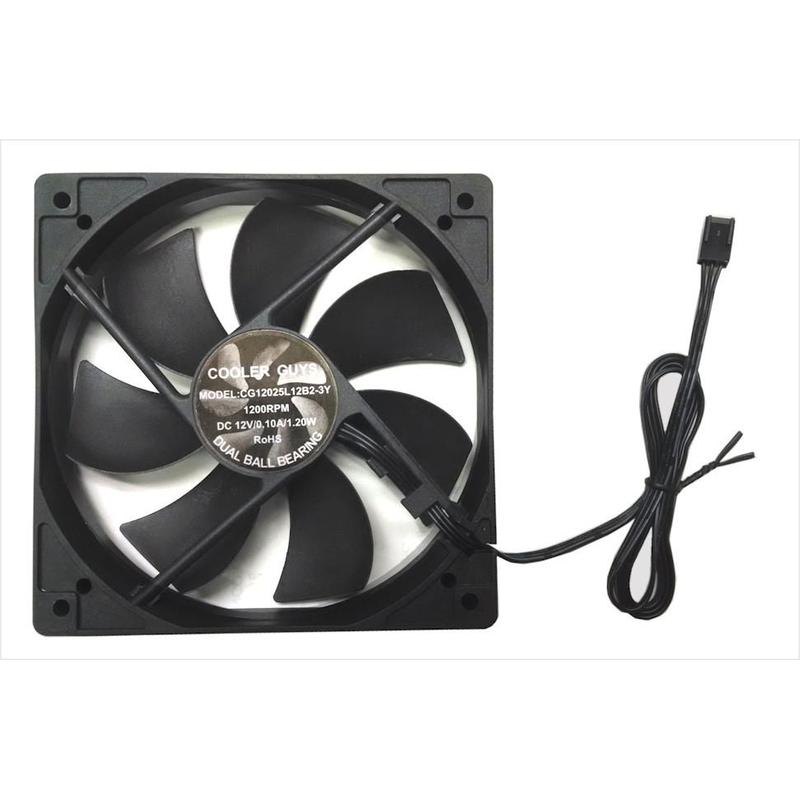 12 Volt DC Cooling Fans
 For those looking for high-performance, high quality and reliable 12 volt dc fans we have the fans for you. Coolerguys has a huge inventory of  12-volt cooling fans that can be used in a variety of configurations; we have 30mm up to 360mm 12 volt fans in many different speeds. These are high-quality fans available to you at affordable prices, and we also have them in thin profiles that  allow them to be inserted just about anywhere.
Don't Settle on Performance
At Coolerguys, you can expect unparalleled products that are uncompromising in their design and performance. We carry fans from trusted names like Nidec, Antec, BitFenix, Sunon, Everflow, X2, and many others. We also have a number of fans that are built by us to provide superior results in cooling.
Browse our inventory and you'll find innovative cooling fans with specially designed fan blades, advanced ball bearing systems, noise-reducing features, and many other characteristics that provide you with superior thermal management without the distracting noise put out by lesser fans.
Have Any Questions?
We've been in the business of supplying cooling solutions for over 15 years, and our selection of 12-volt cooling fans represents our experience with the best products in the field. Our customer service team is here for you, and we work hard to ensure our customers are satisfied with timely shipping, solid warranties, and excellent cooling performance. Check out our selection and order the fans you need today!
If you have any questions about our products, or if you need help with issues like fitting and installation, our customer service team is here to help. Feel free to contact us at 425-821-6400 with any questions you have, or send us an email and we'll be happy to get back to you.