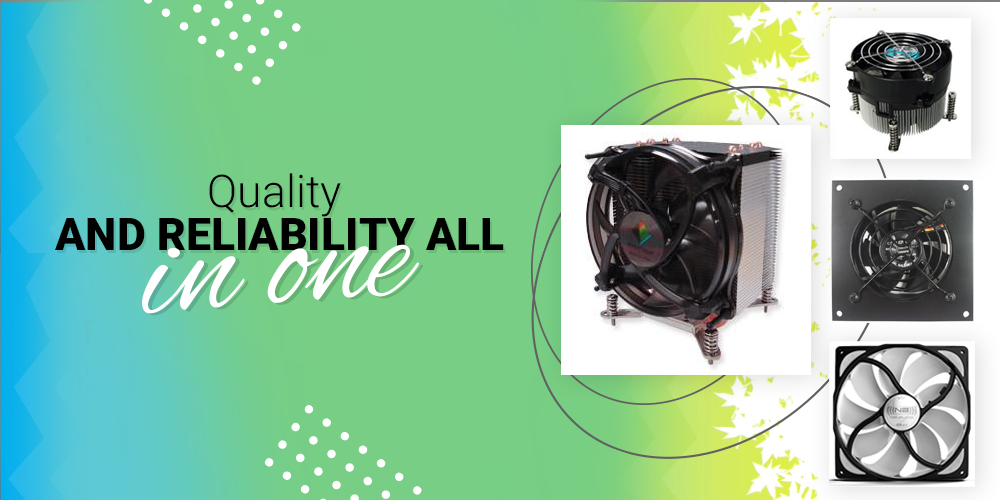 The most reliable closed-loop liquid CPU cooler is a pre-built water cooling loop that is pre-made out of the box and attached to a system. The attachment is easy and sophisticated with the radiator/fans, usually via a specific bracket. Also, the custom water cooling loop is the liquid cooling form in a CPU and is worth a deal when working with high-end desktop processors. A closed-loop cooling system is very much like the radiator in your car that works excellently to meet the combined challenges of high-heat loads.
Reasons why closed-loop liquid CPU coolers are worth it 
Overheat, and premature component damage issues arise out of high-capacity desktop processors. The dissipation of heat is needed to counter the uneven distribution of heat energy within the system. Closed-loop liquid CPU coolers offer an advanced solution to the combined challenges of excessive loads, low thermal capacity, and low noise while efficiently managing die-level heat fluxes. Below are the reasons why closed-loop CPU coolers offer the quality and reliability required for power dissipation levels for optimal performance and output. 
1) Easy to install, use, and maintain
Innumerable models in the new generation of liquid cooling systems for CPUs are pretty simple to install. They're often less complicated to install than high-end, fan-based coolers. These advanced liquid cooling systems result in high-performing, low-noise, closed-loop solutions. These lower down the ambient temperatures for attaining better operating temperature via better heat dissipation.
2) Aesthetically pleasing and more efficient than an air cooling system
These custom water cooling systems look friendly and pleasing. These are pre-made out of the box and installed to a design by simply attaching the radiator/fans to the body and a CPU block, usually via a hold. These work more efficiently when considering high-powered processors for a higher overclocking potential. When processors and graphic cards operate at more power consumption resulting in more significant heat generation. Here, overclocking makes your components perform better and faster.
3) Higher ambient temperature situations demand closed-loop liquid coolers 
Air cooling fan involve cooling through the air push method over the components to cool them. This includes a direct circulation of the air in and around the system internally and can turn dangerous when working in high ambient temperature conditions. All that is done is the hot air being blown away in the surrounding ecosystem, and so they need to suit the high ambient temperatures.
4) Take up less space than air cooling systems
The air cooling system is bulky and more space-consuming as compared to the liquid cooling systems. The liquid cooling systems run via heat tubes and water blocks and thus make the cooling systems more advanced and sophisticated. The attributes of such advanced liquid cooling systems define how efficiently these systems can cool single or multiple heat sources within the integrated PC.
Bless your PC with closed-loop liquid CPU coolers
A closed-loop liquid cooling system makes your PC run efficiently at lower ambient temperatures for high-impact performance and longer operating life. The overall design is integrated using assembly methods and materials that enable very low fluid permeation for long life. So if you're using your computer to run high-performance programs or graphically intensive AAA games, then there's no reason for you to deny the use of efficient closed-loop coolers.